Warsaw, Indiana Sees a Better Future When Local Businesses Invest in Our Students
Community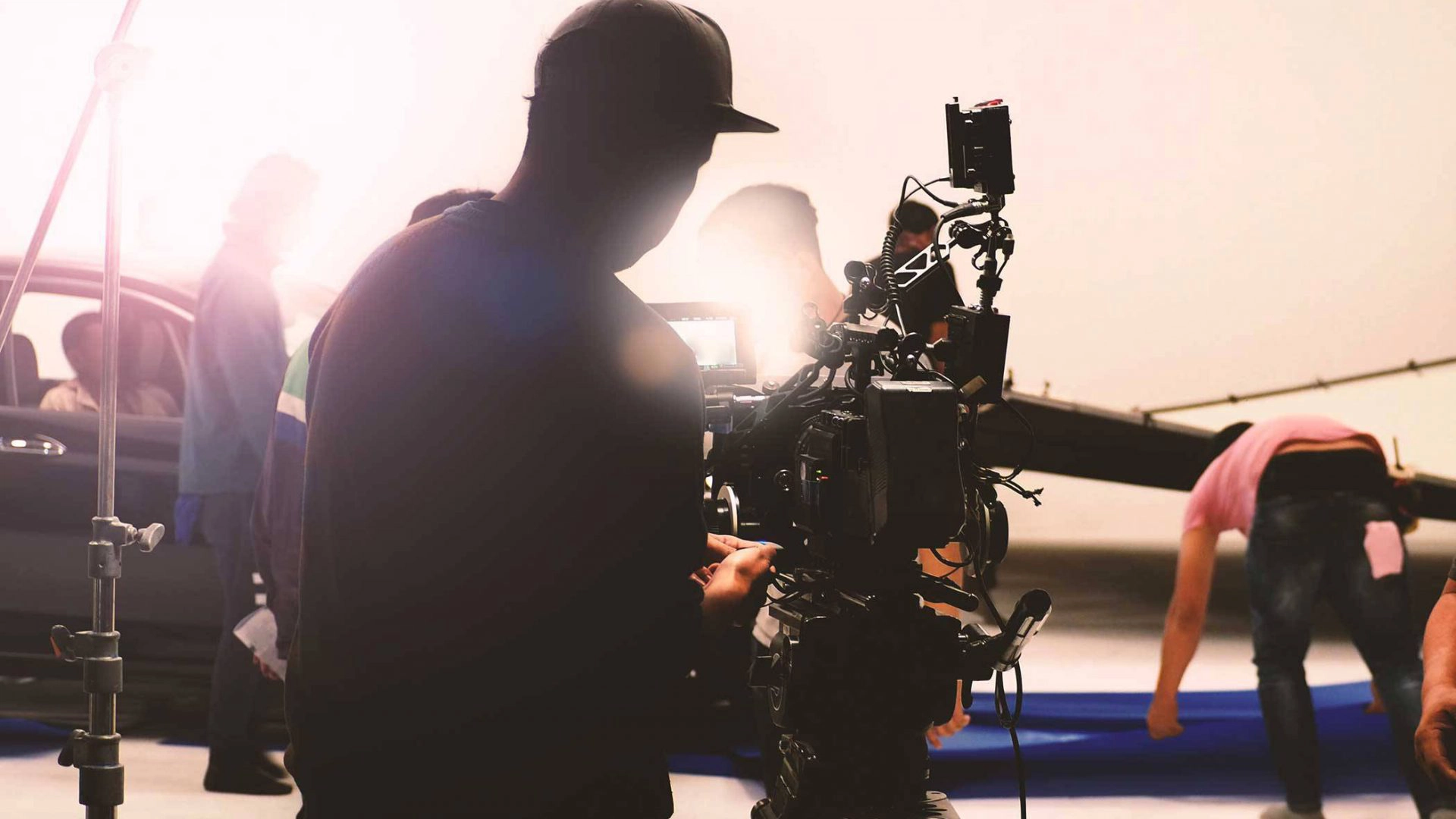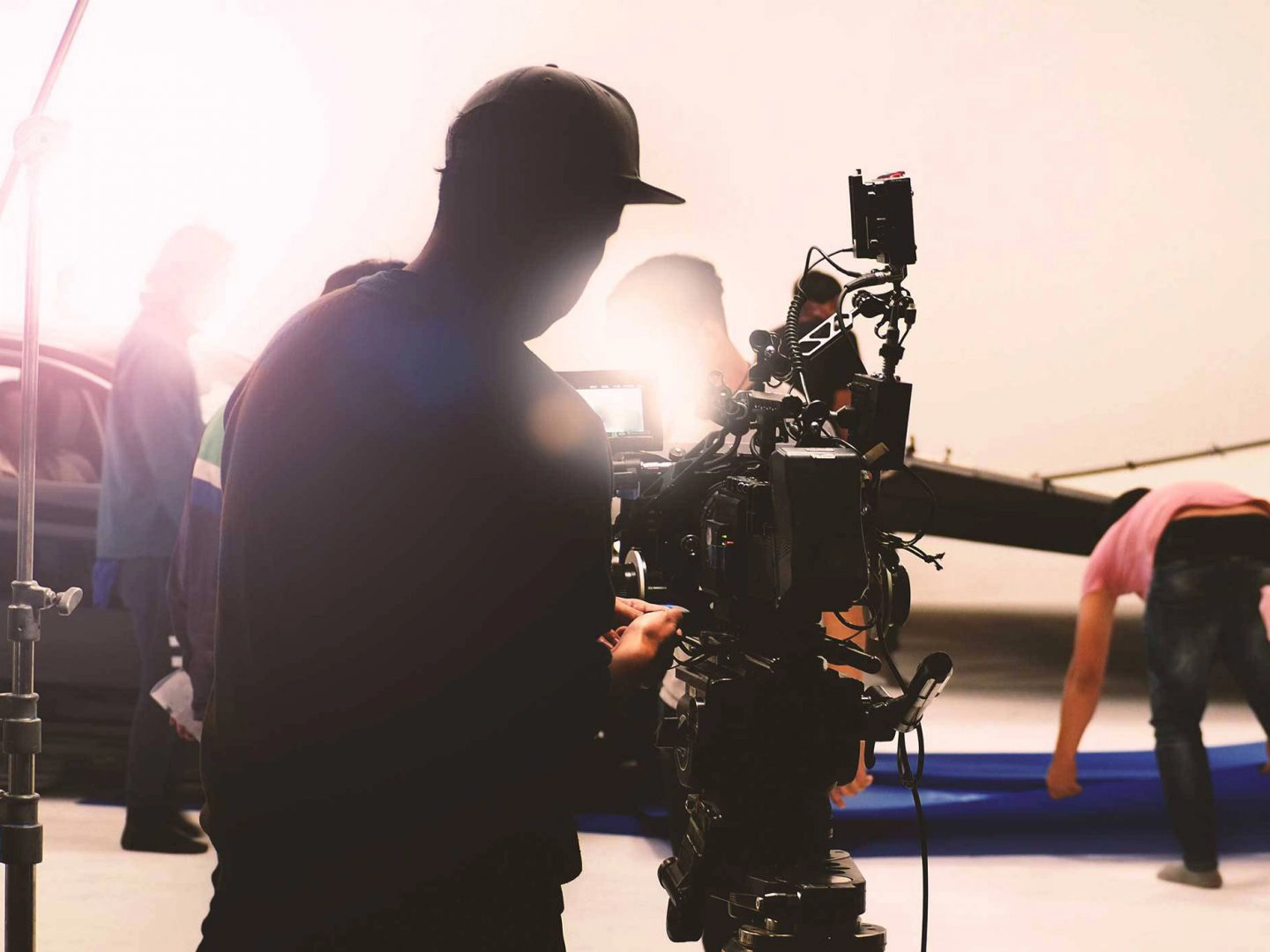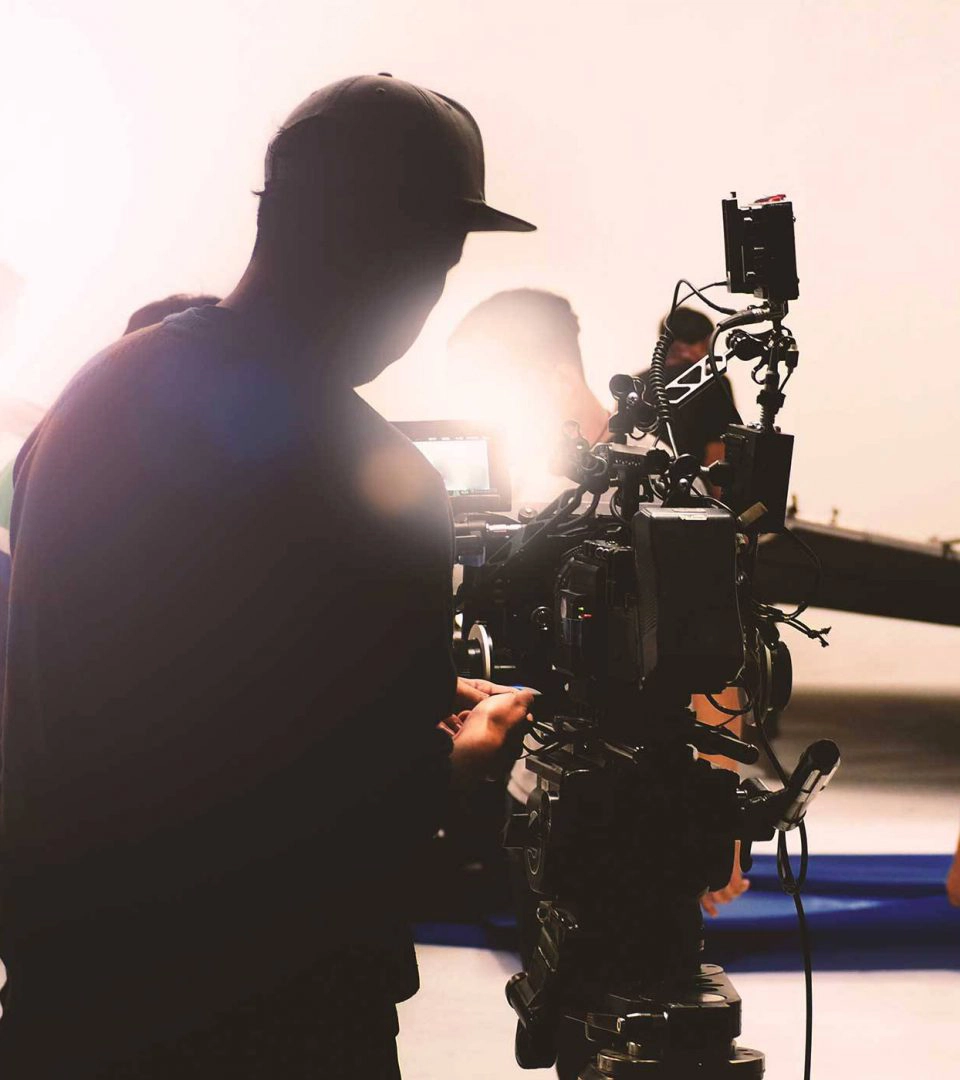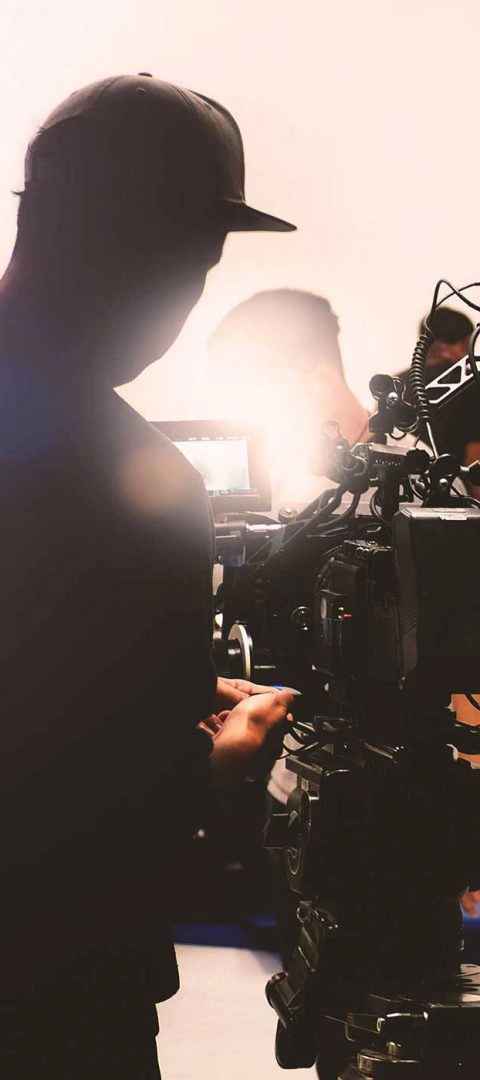 Posted by: Matt Deuel 6 months ago
We are passionate about our local community of Warsaw, located in northern Indiana. In fact, when DreamOn Studios was founded in 2021 between friends and business partners, Matt Deuel and Mason Geiger, they decided to build their studio right in the heart of Warsaw to bring world-class video storytelling to the local businesses and nonprofits they love.
"I love that it is a very generous community," says Matt Deuel, Co-Founder & Operations Director of DreamOn Studios. "There are amazing support systems and encouragement for people like us who start a new business here. We also have a great nonprofit sector serving the needs of people."
With this passion for our community comes a desire to give back in a bigger way, especially because we know more than half of our community has some level of economic need.
"We hover over 50% free and reduced lunch service in our schools," says Matt. "That falls into both the struggles and opportunities. For example, there are a lot of resources with the orthopedic community being here, which means there is a lot of business flowing through our community. However, there is also a large population in economic need. As a local business, I want to find ways to address those needs and invite others to do the same."
We started to ask ourselves, what does a better day look like for the future of Warsaw, and how can we be involved?
"Right now we live in a difficult space in the world—there is a lot of fear, division, and anger," says Matt. "We can get distracted by issues that take our focus away from what's right in front of us that we can do. What happens when we shift our perspective? What are the things I can control? What are the things I can contribute to? I may not be able to contribute to the big stage of what is happening on a national level, but I can do things here and now, and that's what's important."
One of the best ways DreamOn Studios has found to invest in the future of our community is through our new partnership with Warsaw Community Schools.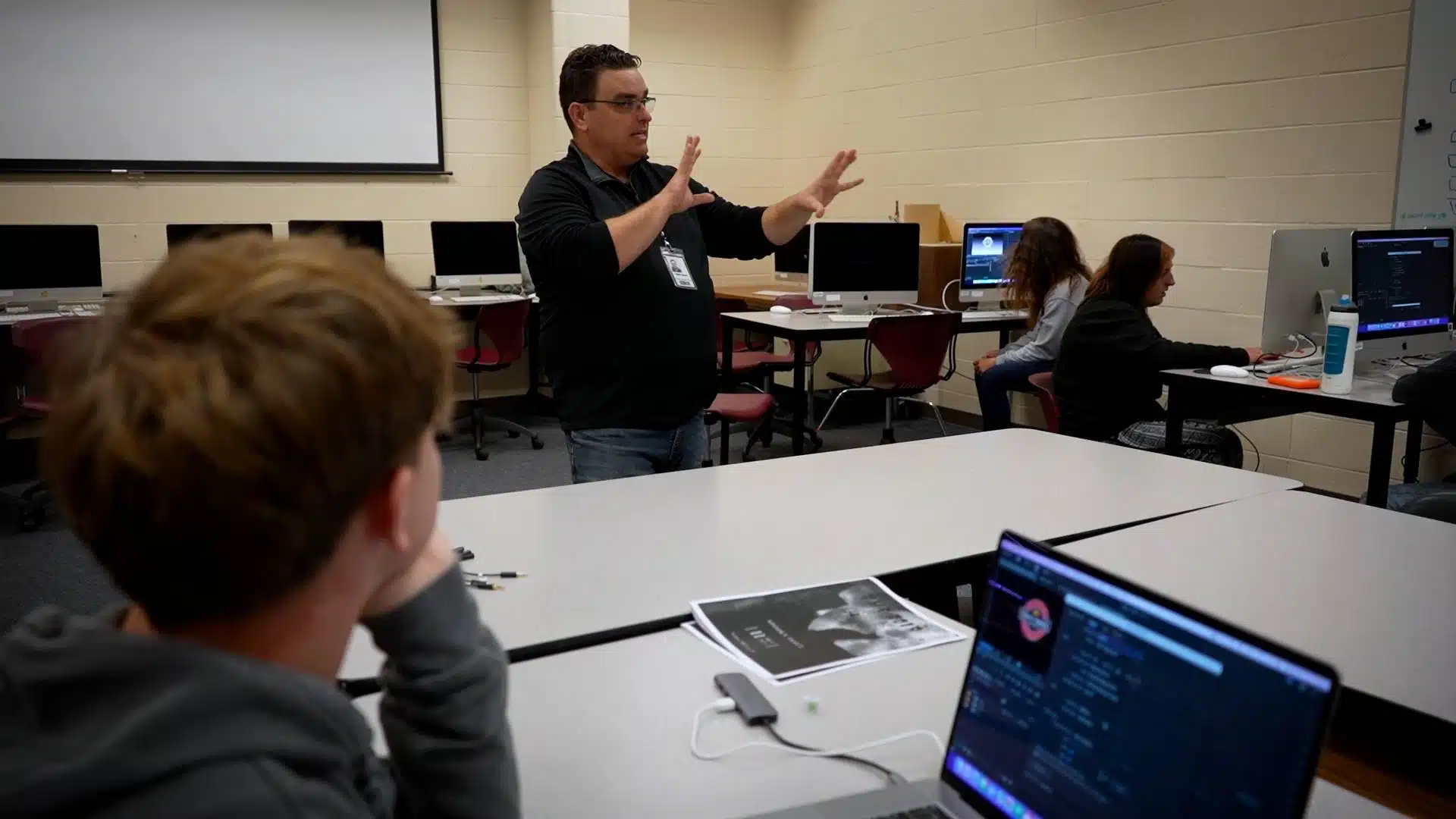 "It's vital to invest in the leadership of younger generations, come alongside them, and show that you believe in them," says Mike Deuel, Lead Editor & Production Manager at DreamOn Studios. "At the end of the day, building a better economy and helping others in need requires an investment into the future leadership of our community."
Beginning Our Partnership
Our partnership with Warsaw Community Schools started with getting plugged in, listening to their needs, matching our skills to those needs, and ultimately partnering with them to believe in and build into the next generation of leaders of our community.
We know we aren't alone among our local business community in our desire to invest in the future of Warsaw through students, but it can often be difficult to figure out where or how to get started.
Below is our process and steps you too can take to add value, not only to local students' lives but to the future of your business and the greater community as well.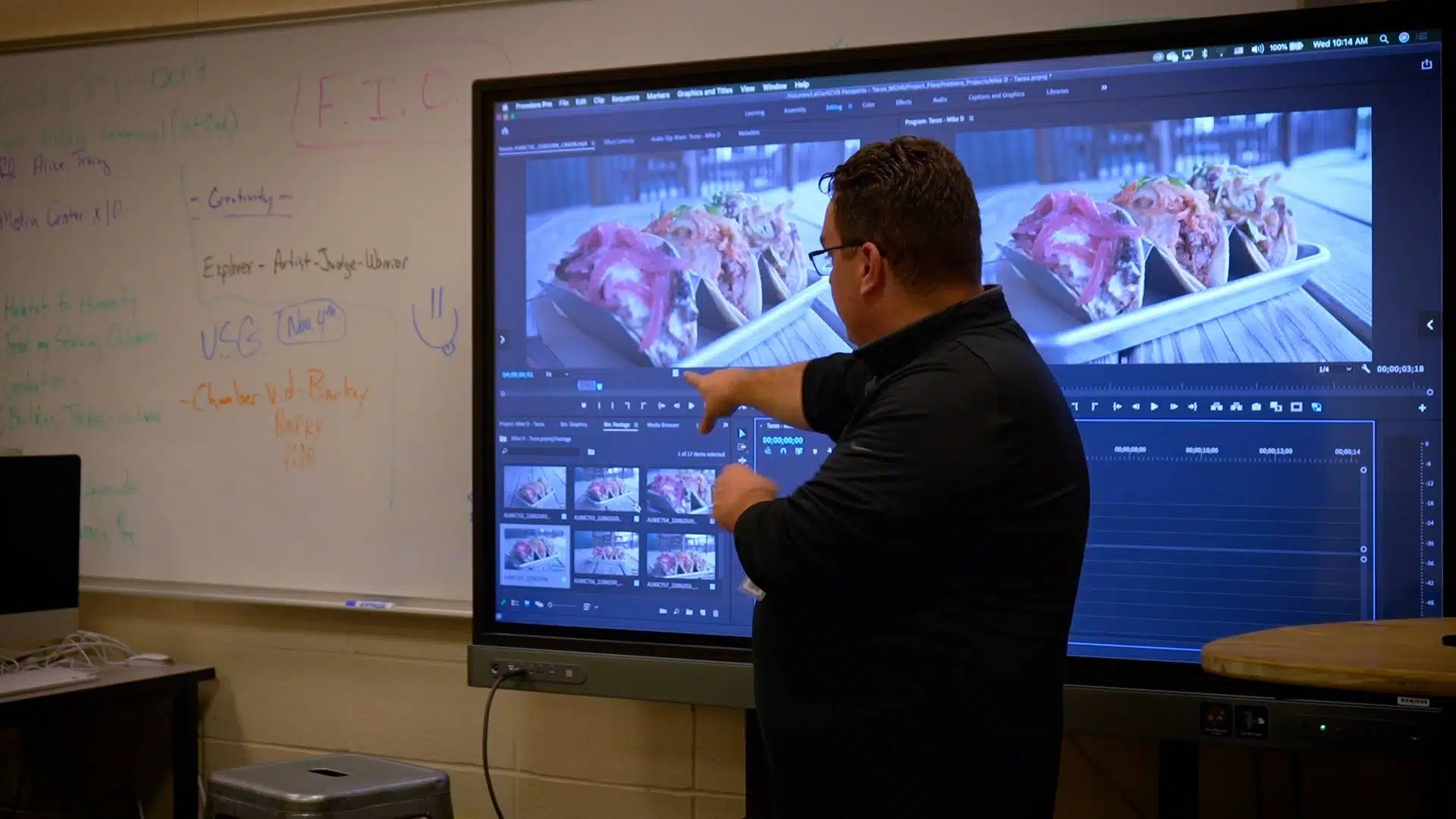 4 Steps to Invest in the Future of Warsaw, Indiana
Step 1: Get Plugged In
Ask yourself:
What do I care about?
Where are the gaps?
What kind of skills can I share?
Where are the natural places in my immediate network where I can plug in?
With questions like these, the answer may be right under your nose.
When Matt Deuel moved to Warsaw with his family eight years ago, he was looking for a way to put down deeper roots in the community.
His kids were loving their school experience, and his wife was teaching at the school, so it felt like a natural next step to get more involved.
"I have a passion for communications, so I let the school board know I was available to help out with communication in whatever way that might be helpful," says Matt.
It was from this first step of getting involved that conversations started happening later when DreamOn Studios began their partnership with Warsaw Community Schools.
Step 2: Listen
Once you're plugged in, it can be easy to want to jump in and begin solving problems, but an important next step is to get curious and listen. Listen to people's struggles, needs, and hopes. From here, you can discover how your skill can match their needs.
"After I got more involved with the school board, I started hearing a lot of feedback from teachers about how they were doing and feeling about their job," says Matt. "And with our kids, I also heard students' perspectives on their experiences.
"Through my involvement, I became aware of an opening in the TV and radio classes that were part of the Warsaw Area Career Center inside the local high school. They were looking for a teacher to step in and take over the program, make improvements to the technology, and provide real-world experience for students to develop potential career paths."
Step 3: Match Your Skills to a Need
Once you understand the need, consider how your business, personal skills, or someone in your network might be a great match to fill that need or be a resource.
Meeting a need does not always mean a financial gift—your time and expertise can be one of the best, most rewarding ways to give back!
When DreamOn Studios began our partnership with Warsaw Community Schools, we matched our expertise in video production with their desire to give students a hands-on opportunity to create meaningful videos in the real world.
"I recommended a local expert, Scott Green, to teach the class, and we began working hand-in-hand to create the program, and consult on new equipment upgrades," says Matt. "Now we come in about one to two times a month to provide support on a variety of projects.
"I hope local businesses can discover a vision for what they can do inside of our local schools. I hope they check out the Warsaw Area Career Center and see how they can partner with them and help bolster their programs. School funding is really challenging and limiting, but when we as businesses step in to support and help underwrite these programs with our time and expertise, beyond what we can do financially, it bolsters what students can gain."
Step 4: Believe In & Build Into the Next Generation of Leaders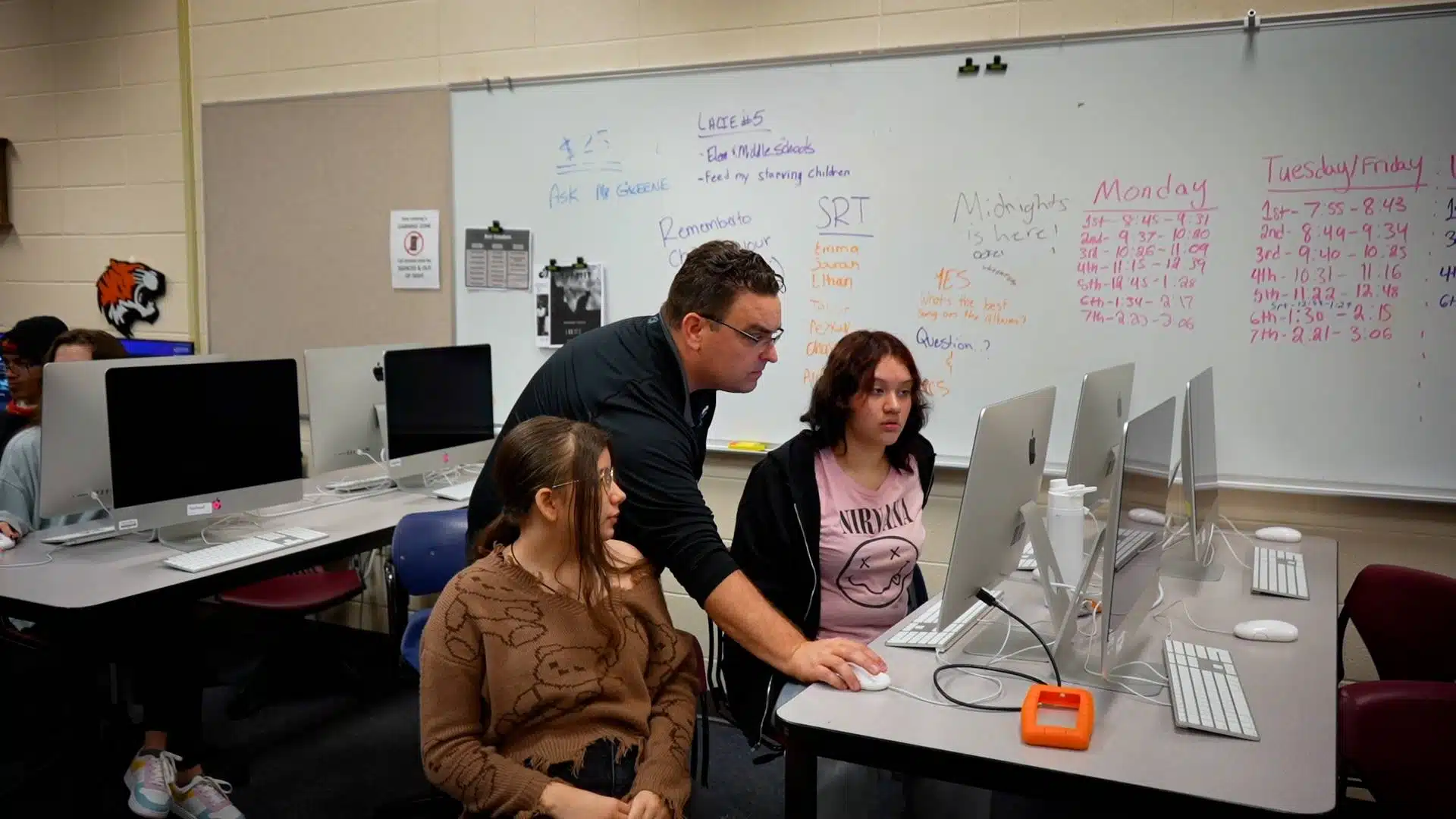 The mere fact that you'd open yourself up to get involved in serving your community says a lot about how much you care. So, this next step may be of no surprise to you.
Once you've gotten to a place of empathy with the ability to see potential in those you serve, the next step is to believe in and build into that potential. You never know, you may be investing in future hires and leaders in your own organization!
"It's exciting to see students working on real-world projects, including a video training series for school administrators," says Matt. "We helped them with the set, camera angles, audio, supervised the filming, and were able to teach the kids about all the different elements involved. Afterward, we walked through how to edit the video. Moreover, Scott books work for the students with people in the community, and we work with them to set the project up for success. And now that they have some good equipment in place, they are off and running!
"I hope students are inspired by what they create, whether they go into production work full time or not. I hope this program unleashes their creativity. The moment you get to create something, put it out in the world, and have people respond to it is so satisfying, and one that I hope these students can experience."
"I want to inspire a younger generation, even if they don't ultimately decide to pursue video production with their career," says Mike. "I think it's important to simply show students that you care about them and their futures."
Get Involved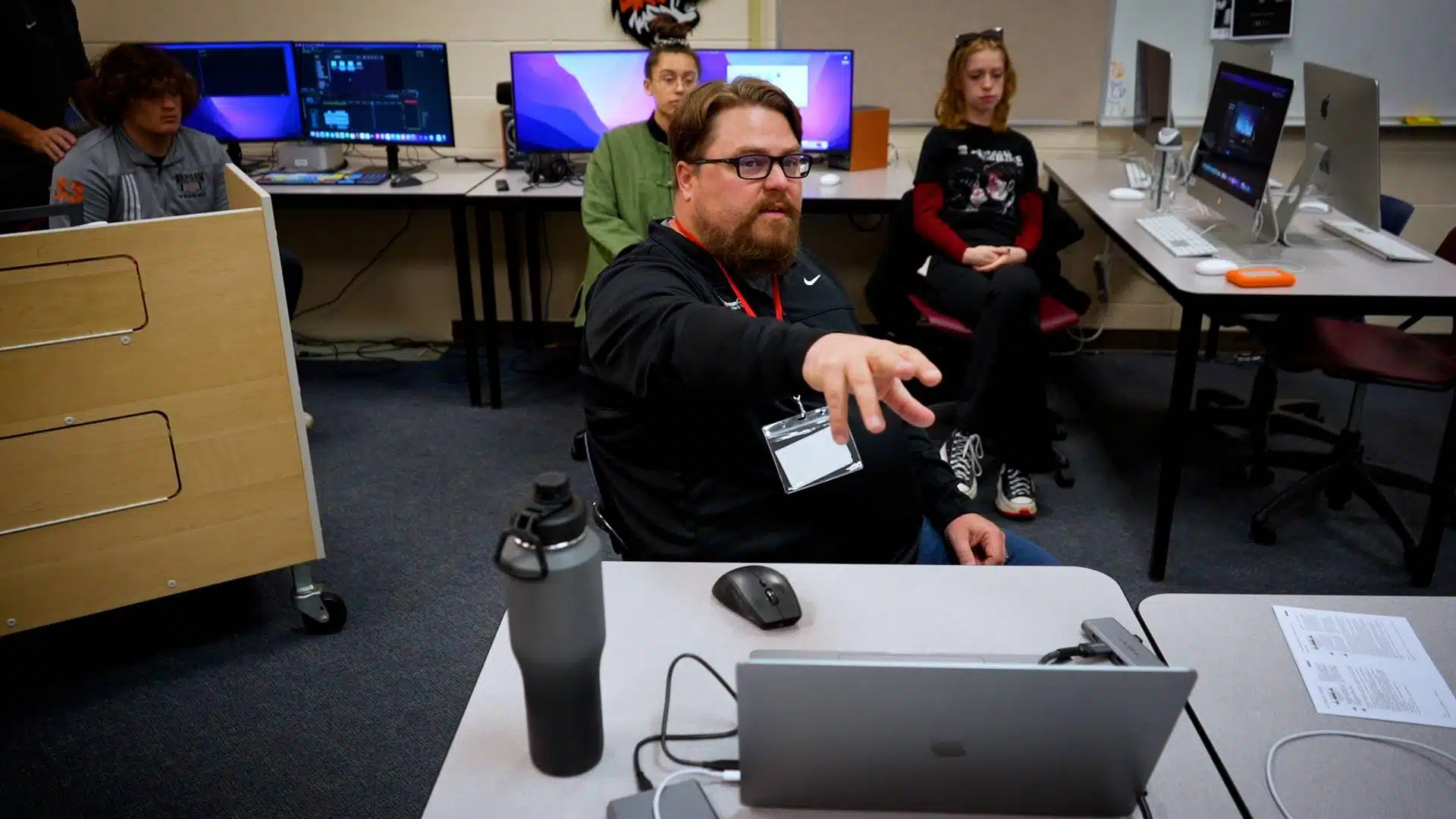 Our hope is to see this program grow! We also hope to see more local organizations getting involved in supporting and adding value to their local schools in their own ways.
"If I had access to a program like this in high school, I would have been able to discover my passion for visual storytelling years earlier," says Andrew Palladino, Cinematographer & Editor at DreamOn Studios. "This is a huge advantage in such a hands-on industry like filmmaking. Working on a film set gives you such an amazing look into the industry to tell if you like the process of making movies before you need to join the workforce full time."
What would happen if we worked better together for the future of our community?
What if teachers knew they can look outside the walls of their school and help their students prepare for the real world with YOUR support?
Where will you get plugged in? Who needs to be heard? What needs do you see? How do your skills match those needs? Who can you believe in and empower?
We hope you experience the same feeling of fulfillment we have when you invest in the future of Warsaw, Indiana!
Interested in working with DreamOn Studios on your next video project? We'd love to partner with you.