Matt Deuel
Executive Producer & Co-Founder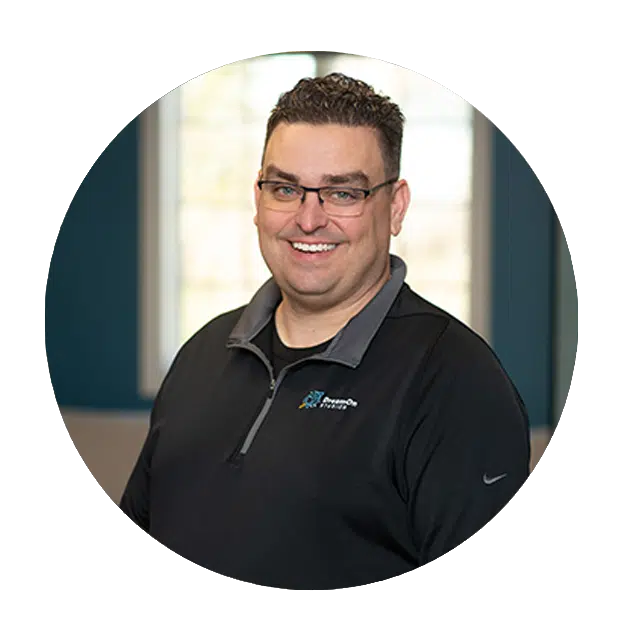 The stories that move me most are the stories that bring us closer together as humans and remind us that we have more in common than we have differences.
—Matt
Matt Deuel started DreamOn Studios with friend and co-founder, Mason Geiger. Prior to partnering with Mason in 2021, Matt was leading One Voice Media, Inc. to support clients in web and video production. Collaborating with Mason on several projects, they decided to join forces and form DreamOn Studios.
Matt brings with him a wealth of experience from his career in television broadcasting, sports production, and entertainment. His involvement in television and sports spans working with CNN, Fox Sports, ESPN, ABC, MTV, NBA on TNT, and Turner Sports, as well as in production for the Atlanta Thrashers and Atlanta Hawks. Additionally, his work in the entertainment industry gave him the opportunity to be the Associate Producer for the HBO movie Long Gone By, an official selection for the New York Latino Film Festival.
Today, Matt drives end-to-end storytelling that aligns our client's goals with our creative team's vision. He is at his best connecting with clients, uncovering their unique stories, then translating their stories into a creative vision. Passionate about the opportunity to bring professional studio production to our local community and beyond, Matt is especially excited about putting down roots in Warsaw to help this community thrive. Some of Matt's best work includes producing the Telly Award-winning docuseries on the Jail Chemical Addiction Program.
When Matt is not producing for DreamOn Studios, he enjoys spending time with his wife and their three kids, especially on road trips.
Contact Matt