Mason Geiger
CEO & Co-Founder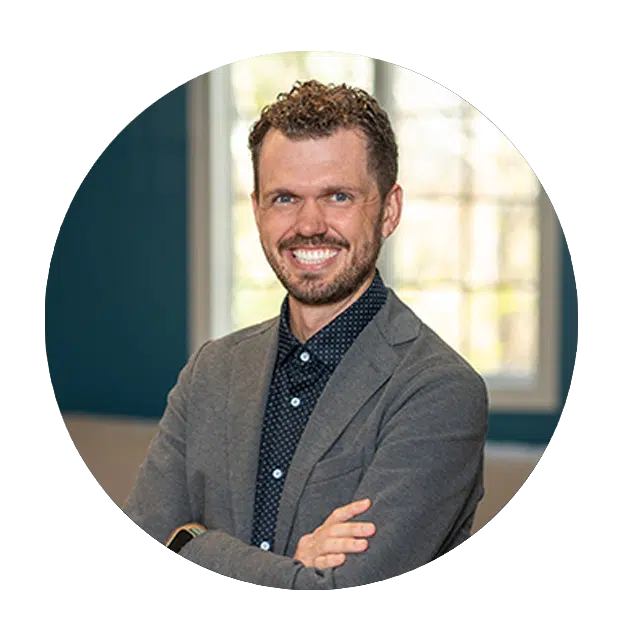 Stories that move me most are those that draw out emotion, especially with abstract imagery and dynamic sound design.
—Mason
Mason Geiger started DreamOn Studios in May 2021 with friend and co-founder Matt Deuel. Prior to partnering with Matt, Mason had been building his career in the heart of Los Angeles. As an award-winning pianist with a deep love for music, one of his first ventures included working with sound effects and ADR at an LA recording studio. Some of Mason's most notable projects he worked on include the movie Secretariat, the animated series Electric City with Tom Hanks, and Fox's hit TV series Bones, among others.
Looking to step away from the fast pace of LA and start a family, Mason returned to Warsaw, Indiana, with a wealth of experience in film, cinematography, and audio engineering. In 2013, he founded his own video production company with the hope of filling a void he saw in the local community for quality video services. After meeting Matt in 2018 and collaborating on several projects, they officially joined forces in 2021 and formed DreamOn Studios to offer professional production services to their local community and beyond.
Today, Mason leads DreamOn Studios' strategy and creativity while creating space and opportunity for the team to excel and grow. With a vision for a world-class production studio in the heart of Warsaw, Mason is proud of what they have built for the community and is excited about the potential to share stories that move into the future.
When Mason is not leading the team at DreamOn Studios, he enjoys cycling and trail running. You'll often find him pushing his limits in ironman triathlons or ultra-endurance cycling events. But most of all, he enjoys traveling, exploring, and spending time with his wife and daughter.
Contact Mason