Stephen
Editor & Production Assistant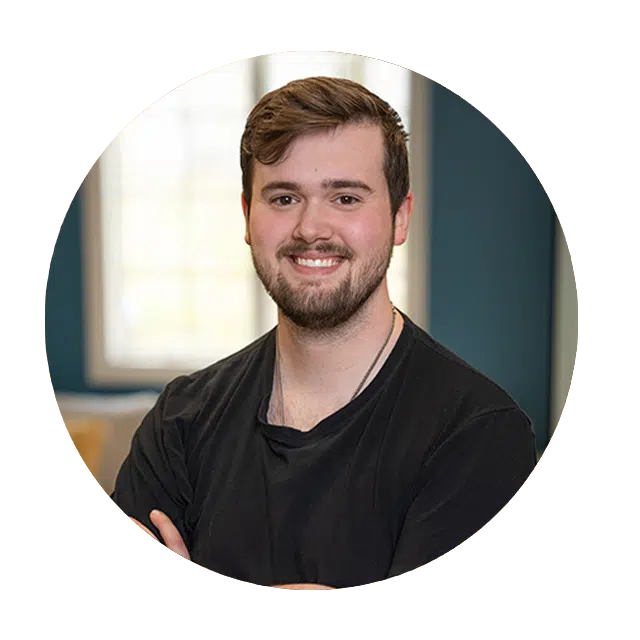 Stories that move me most are about the unlikely hero—someone who has a big arc and decides to do the right thing.
—Stephen
Stephen Donley joined DreamOn Studios in June 2022 to support the team with his video editing skills. Graduating with a film degree, Stephen's experience includes editing, writing, directing, and producing short films during his time at Huntington University. His short film, Buried, won Best Screenwriting, Best Picture, Best Cinematography, and Best Visual Effects in Huntington University's Film Awards, and also went on to win third place for Best Short Film in the Indiana Association of School Broadcasters Awards.
Stephen brings an artistic eye to refining a story through video editing until he knows it will inspire others to action. Some of his best work includes a video edit for a story about a young woman who was diagnosed with terminal cancer. The result of the video helped her family rally support and raise money to cover their heavy expenses.
When Stephen is not working on projects for DreamOn Studios, he enjoys creating his own video content, as well as drawing, digital art, and character creation.
Contact Stephen